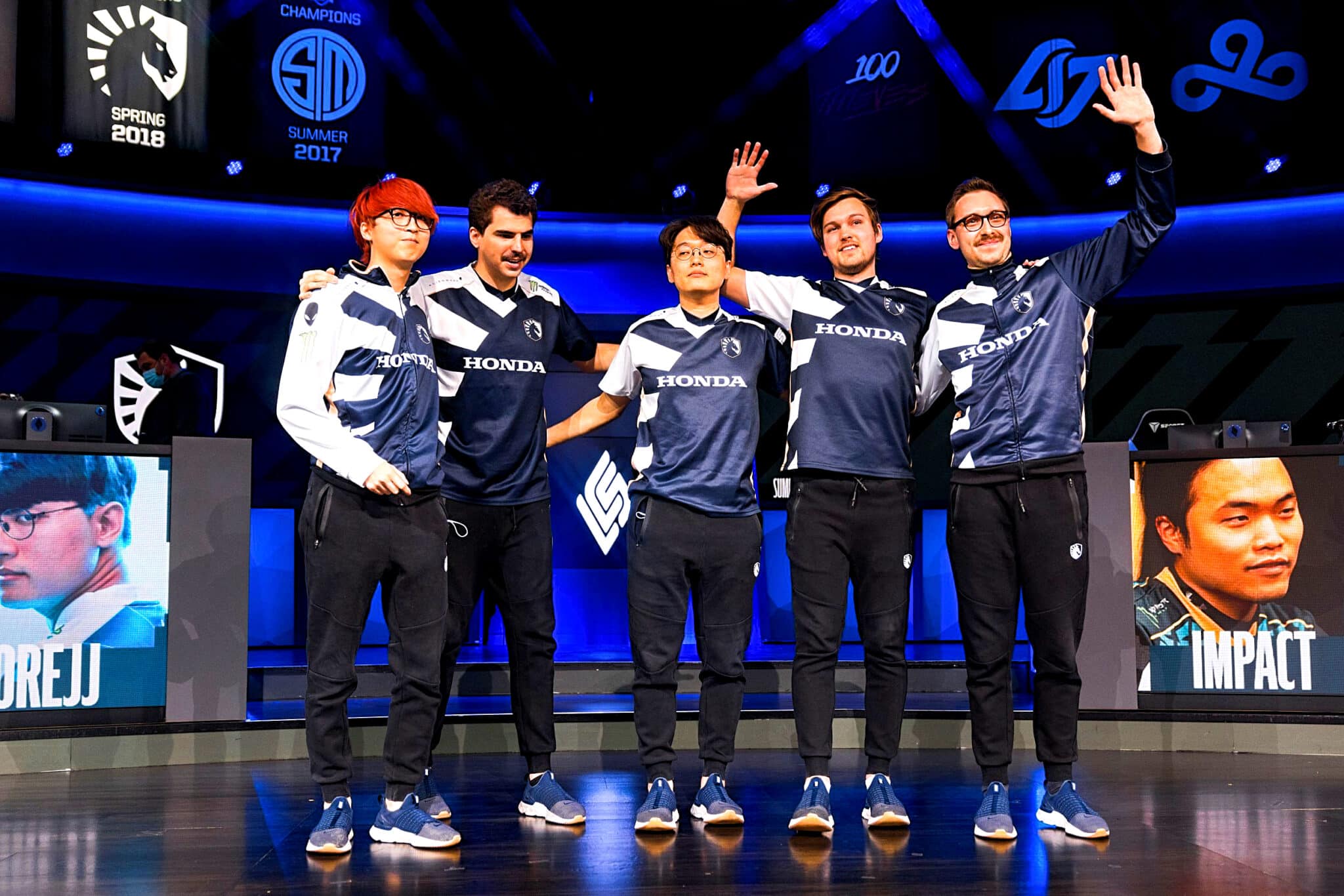 League of Legends
League of Legends Predictions
A lot of money and nothing behind it – Team Liquid misses Worlds 2022 despite top players
Team Liquid seems to have invested a huge amount of money and got professionals like Bwipo and Berjgsen, but it doesn't seem to work out so far.

Despite top players, nothing is working out for Team Liquid in League of Legends. The traditional organisation with headquarters in the Netherlands stocked up on high-ranking stars of the LoL scene last year and was considered one of the favourites in the North American professional league LCS. However, the newcomers have hardly been able to celebrate any successes so far. Currently, the team has even missed out on the World 2022 – a major setback for the success-oriented organisation.
In November 2021, Team Liquid signed three well-known LoL athletes for the team. Besides the European stars Gabriël "Bwipo" Rau and Steven "Hans sama" Liv, TSM legend Søren "Bjergsen" Bjerg also joined the team. For this, Team Liquid loosely paid a huge sum to bring the three professionals into the roster. International media reported a sum of up to seven million US dollars – even though no exact figures are available from the official side.
However, the huge effort with the well-known players seems to bear anything but fruit. In both the Spring Split and the Summer Split of the LCS, Team Liquid was unable to secure a title. In the Spring Split, the roster had to admit defeat to rival Cloud9 in the final with a narrow 2:3.
In the Summer Split, it was just enough for fourth place, which meant that they narrowly missed out on the World Championship. "The pressure we put on ourselves was too much," Team Liquid wrote via Twitter on Monday after the decisive 3-2 loss to the Evil Geniuses.
We have been saying it was win at all costs, but the pressure we put on ourselves was ultimately too much.

Congratulations to the LCS teams going to worlds. pic.twitter.com/18IGLCUfCa

– Team Liquid Honda LoL (@TeamLiquidLoL) September 5, 2022
This also prevented Team Liquid from qualifying for MSI 2022, as only the winners of the Spring Split will get a spot. They also fell just short of qualifying for Worlds 2022 this year, despite the huge investment. Only the top 3 of the best North American teams can go to the World Championships and compete internationally with the best teams.