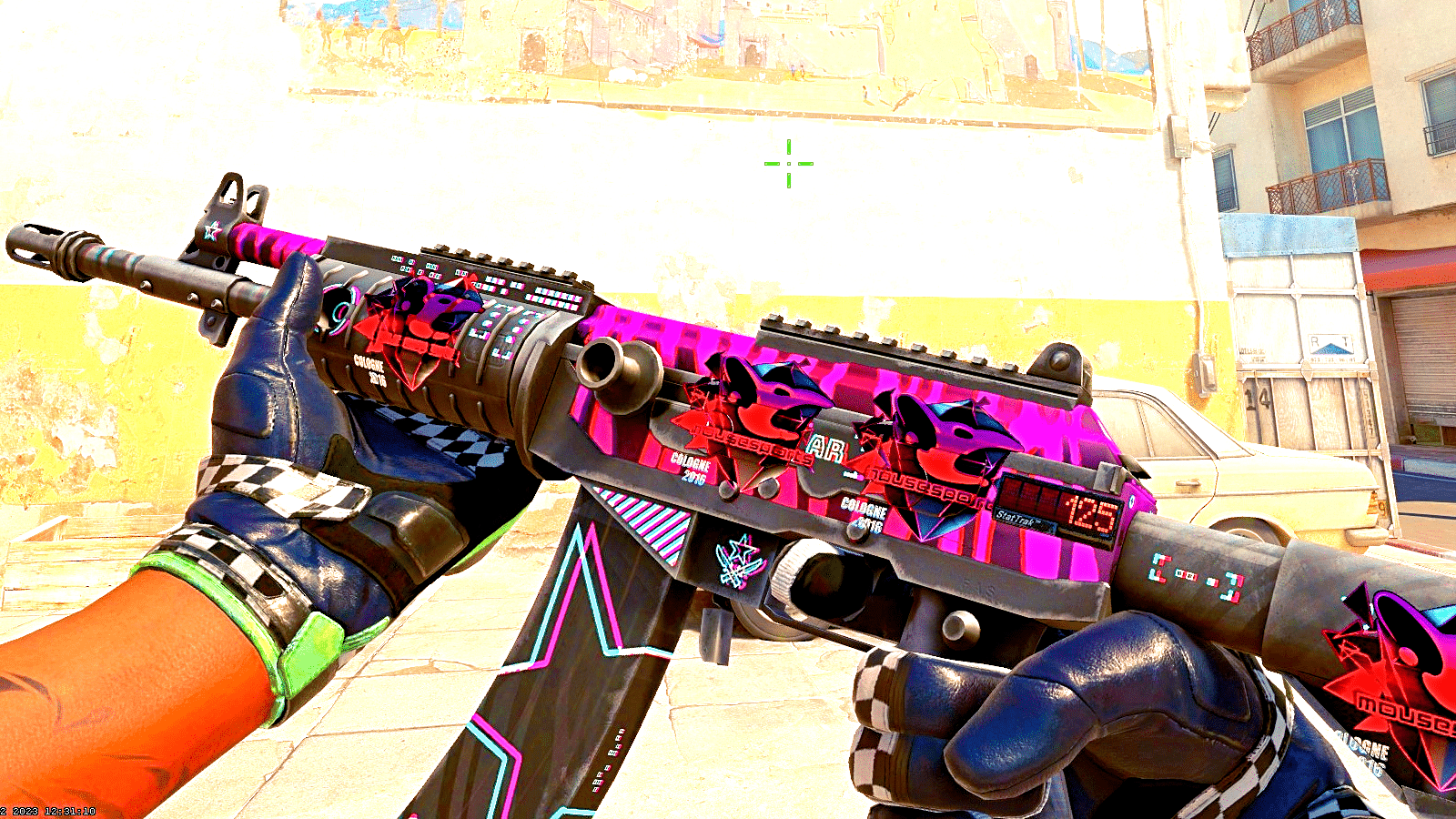 Announcers, knives, shoes & more in CS2 – These skins and items could be coming
Counter-Strike 2 brings a breath of fresh air into the CS world. With all the new features there is also the chance of new cosmetics and items for the players.

The announcement of Counter-Strike 2 is not even a month old, but thoughts about new skins and items for Source 2 are already everywhere in the community. We have summarised all the leaks, rumours and wishes of the players for you.
Leaks about new knives and Announcer Packs
Before we take a closer look at the community's wish list, let's take a closer look at some leaks that are already doing the rounds.
For example, there are already images and files of two new knives that will probably definitely be coming to Counter-Strike 2. With the files and pictures of the Kukri knife and the twin blade, there will probably be an addition to the coveted knife skins in Counter-Strike by the official release at the latest.
But it is not only the knives that we can look forward to. On Twitter, a new section from the source code of Counter-Strike 2 raised hopes for a completely new type of item for players. Pieces of code were discovered that suggest Announcer Packs are on the way.
Seems like in Counter-Strike 2 you will be able to choose between Announcers straight from the Settings (check QRT for audio preview)!

This opens up the possibility for new cosmetics type: Announcer Packs (like in Dota). Imagine GabeN or GLaDOS saying: "Bomb has been planted". https://t.co/sYNTvD6h2K pic.twitter.com/LdTI83CJm5

– Aquarius (@aquaismissing) March 24, 2023
Players shall later be able to select their preferred in-game announcer voice.

There are currently three variants in the code, even though they are not yet active in the current Limited Test Beta&nbsp:
CS:GO Classic
Male
Female
So lovers of the classic Announcer from CS:GO are well catered for, even if they don't like the two new options.
Gabe Newell as Counter-Strike Announcer?
The new Announcers also open up the possibility of more Announcer Packs coming for Counter-Strike 2.
Much like in Dota 2, different items could come into the game to replace the standard Announcer. There are little to no limits to creativity. For example, Dota 2 features a Fallout 4 Announcer Pack alongside Glados from Portal and even Valve boss Gabe Newell himself.
Not surprisingly, fans already have a Gabe Newell Announcer for CS on their wish list alongside other candidates such as Counter-Strike Caster Machine or SPUNJ and even Snoop Dog.
Fans create shoes and trousers skins for Counter-Strike 2
Announcers are not the only new cosmetics being discussed in the community. Skins for shoes or trousers are also being discussed now that you can actually see the lower body of your own character in Counter-Strike 2.

Find fans have directly created mock-ups of potential new skins for shoes and socks that could then be implemented into the game in CS2. From stylish shoes to rather unusual Crocs.
Here's the feet pics you've been asking about: pic.twitter.com/l41NqAs5wn

– CS2 (@CounterStrike) March 22, 2023
Valve hasn't released any info on possible shoes or other cosmetics yet, but an introduction would be unsurprising after the glove skins.