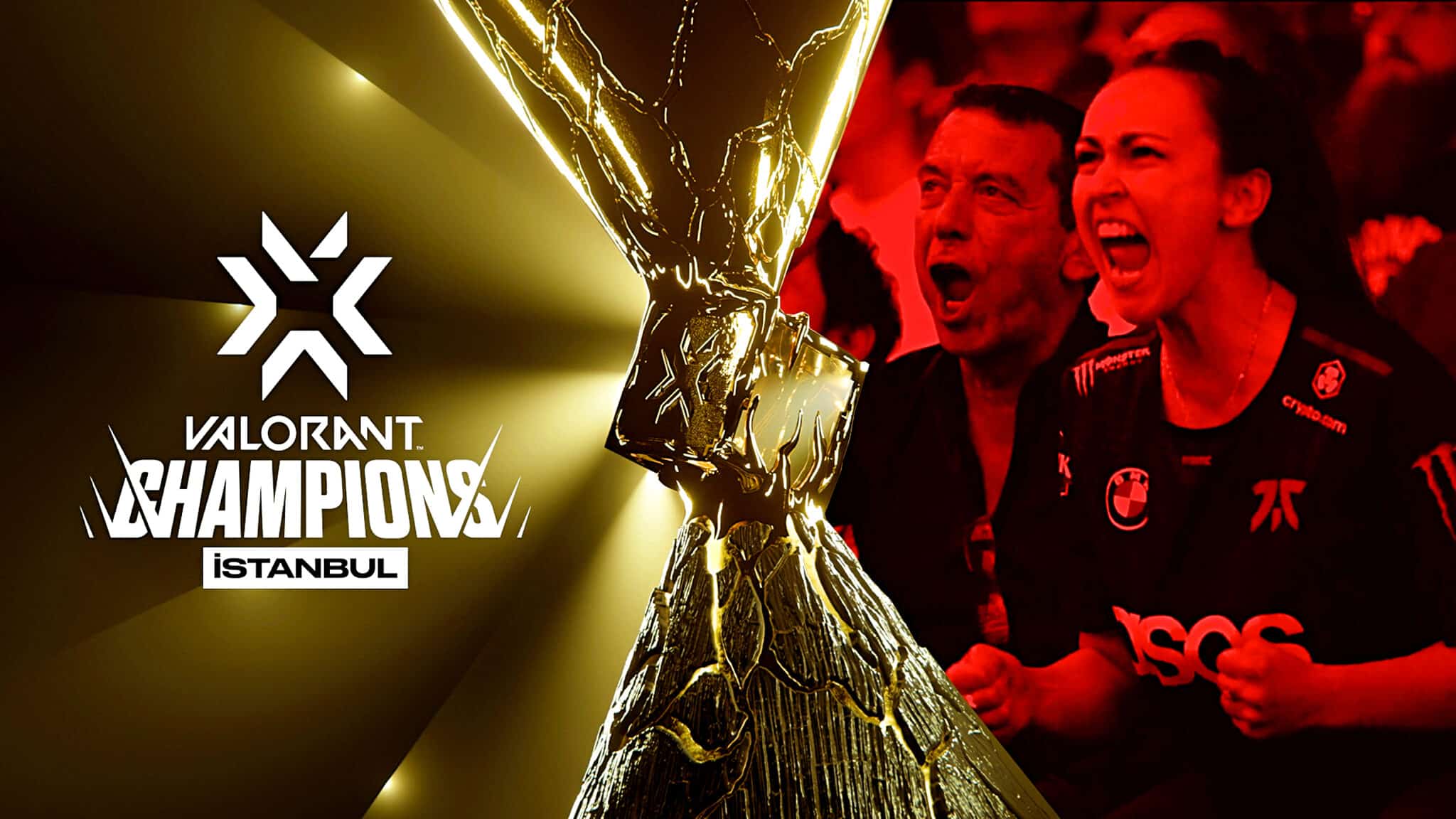 Valorant
Valorant Predictions
Big plans for 2023 – Riot Games unveils new VALORANT Champions Tour
A three-week kick-off tournament in February, the World Championship in August and a direct path for new talent from gaming to esports. This is what Riot is planning for VALORANT esports in 2023.
New leagues, big international events and a direct path from Ranked to Esport: Riot Games on Wednesday night unveiled its plans for the VALORANT Champions Tour (VCT) and with it the international Esport of the shooter. A schedule for the coming year has also been set.
The first major event is to start as early as 14 February 2023. At the three-week kick-off tournament in Sao Paolo, the best teams in the world will meet for the first time in the season. From March to May, these teams will play in the three main regions in an international league split. These regions are North and Latin America ("Americas"), Europe, the Middle East and Africa (EMEA), and Southeast Asia, Korea, Japan and Oceania ("Pacific").
The two best teams from each region meet in June at the "Masters". The best team from each region qualifies directly for the world championship, which is called "VCT Champions".
We're cooking up something fresh for 2023 👀

With 3 premiere-level leagues and in-game tournaments, get ready for a whole new VCT! pic.twitter.com/ICeniEG28V

– VALORANT Champions Tour 🇹🇷 (@ValorantEsports) September 14, 2022
Parallel to this, more than 20 "Challenger" leagues will start as early as January, one of them also in the DACH region. In these, smaller teams from the respective sub-regions play against each other. The best of them will then compete in the "Ascension" tournament in July 2023 to get one of the coveted places in the international circuit of the main regions.
In parallel, the top teams from the international circuit will play in the "last chance" qualifying rounds in July for the last of the 16 spots for the World Cup. The mega-event is scheduled for August 2023.
"VCT Game Changers" to be continued in 2023
For the period from September to December, Riot Games is planning an off-season in which teams can participate in tournaments organised by third parties and prepare for the next season. Furthermore, the "VCT Game Changers" are to be continued with their own world championship. In the VCT Game Changers, teams consisting of women and other genders marginalised in esports compete against each other in their own competitive environment.
Direct path from Ranked to Esport planned
In addition, Riot is planning a "transitionless link" between VALORANT and the regional challenger leagues. The weakest teams in the regional leagues will have to defend their places against up-and-coming teams from the game from 2023 onwards. Exactly how this relegation will look like, Riot wants to reveal only at the end of this year.