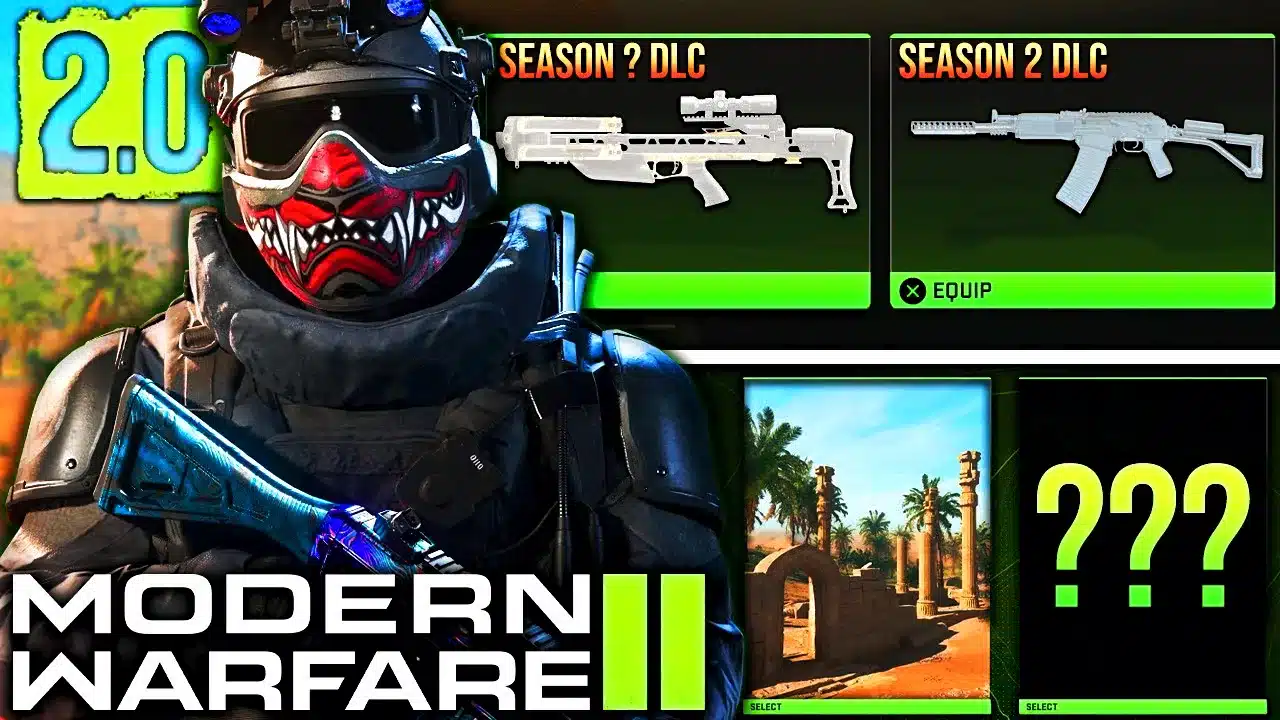 Call of Duty
Call of Duty Predictions
Call of Duty – Mega leak reveals all new weapons by Season 5
A leak has revealed all the new weapons set to appear in Warzone 2 and Modern Warfare 2 by Season 5.
A leaker has revealed on Twitter all the weapons set to appear in Warzone 2 and Modern Warfare 2 by Season 5. Along with many new shooting irons, a classic also returns, while two pistols hint at a possible co-op that the community has been wanting for some time.
Much content
Something went terribly wrong at Infinity Ward. The well-known CoD leaker Task Force Leakers 141 has published on Twitter all the new weapons that are to appear in WZ2 and MW2 by Season 5.
iw9_me_sword02
iw9_br_ngsierra
iw9_sn_india
iw9_pi_tango9
iw9_ar_helima
iw9_sm_acharlie45
iw9_sh_tsierra
iw9_sn_walpha
iw9_pi_mike2011
iw9_ar_malima
iw9_sm_acharlie9
iw9_me_kamas
iw9_me_kalisticks https://t.co/sgTdEbeVhX

– Task Force Leakers 141 (@TaskForceCodW) March 27, 2023
In total, these are 13 different weapons listed under their code names. The respective letters in front of the weapon names stand for the different categories.

In the next three seasons we can look forward to three new melee weapons, one battle rifle, two assault rifles, two sniper rifles, two pistols, two submachine guns and one shotgun.
iw9_me_sword02 – Sword (melee weapon )
iw9_br_ngsierra – MCX Spear (Combat Rifle)
iw9_sn_india – M200 Intervention (sniper rifle)
iw9_pi_tango9 – TEC-9 (pistol)
iw9_ar_helima – Springfield Hellion (assault rifle)
iw9_sm_acharlie45 – APC 45 (submachine gun)
iw9_sh_tsierra – Tavor TS12 (Shotgun)
iw9_sn_walpha – Walther WA 2000 (Sniper rifle)
iw9_pi_mike2011 – Staccato 2011 (Double Pistols 1911)
iw9_ar_malima – Malyuk (Assault Rifle)
iw9_sm_acharlie9 – APC 9 (submachine gun)
iw9_me_kamas – Kamas (close combat weapon )
iw9_me_kalisticks- Kali (Melee Weapon )
Besides the return of the legendary M200 Intervention especially the double pistols make the community sit up and take notice. The long-demanded merging of John Wick and Call of Duty could thus come a little closer.
Normally, four new weapons appear in a season, which makes a total of 12 for three seasons. However, since there are 13 according to the list, it can be assumed that one of the new weapons will be linked to an event or bundle.

As the information has not been officially confirmed, it should of course always be assumed that something can still change, but so far Task Force Leakers 141 has been mostly correct.