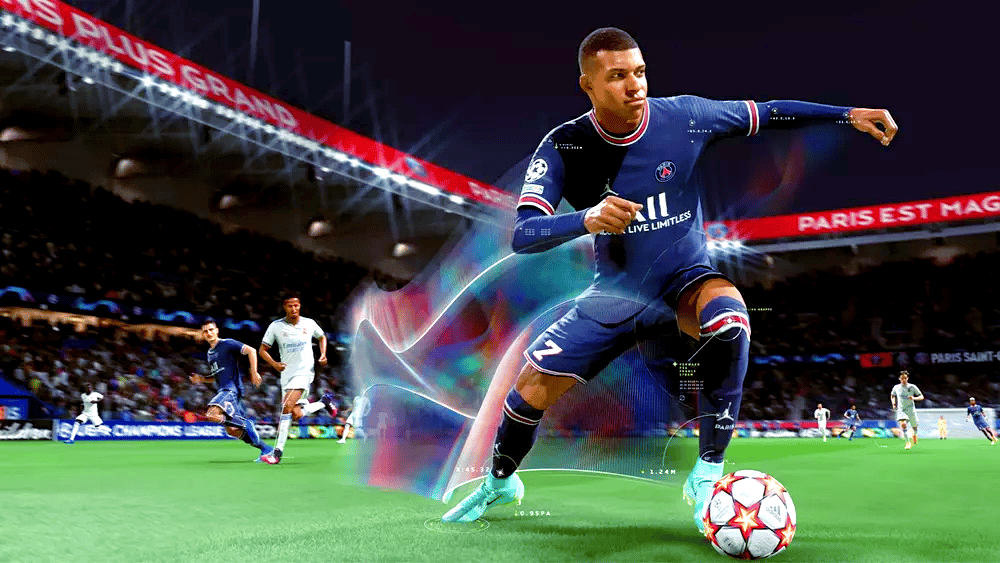 FIFA 23 Release Update – How AcceleRATE acceleration affects players
For the release of FIFA 23, EA Sports unveils new values that divide players into different acceleration categories.
EA Sports has made adjustments to the new AcceleRATE system and thus the acceleration of players for the release of FIFA 23. In an update on Friday morning, the developer presented new values for parameters that decide whether players accelerate fast or slow in FIFA 23.
Already in July EA Sports had announced to introduce the new acceleration system AcceleRATE in FIFA 23. This differentiates players into three acceleration categories: controlled, explosive and sustained.

What these categories mean and which values are decisive for the release of FIFA 23, explains the update of Friday morning:
Explosive
This category includes smaller, agile professionals who cover short distances faster but slow down after an initial burst of acceleration.
Players are considered explosive if they meet the following conditions:
Mobility ☻= 65
(Agility – Strength) ☻= 15
Acceleration ☻= 70
Height ☺= 180 cm
Example: Vinícius Jr.
Holding
These players are bigger and heavier. They take longer to get going. But over longer distances they build up their speed
Players are considered persistent if they meet the following conditions:
Strength ☻= 65
(Strength – Agility) ☻= 15
Acceleration ☻= 50
Height ☻= 174 cm
Example: Virgil van Dijk
Controlled
All professionals who do not find themselves in the explosive or sustained categories are considered controlled. They accelerate evenly
We've updated the pre-launch AcceleRATE values listed in our Gameplay Pitch Notes Deep Dive to reflect their current values. You can quickly find them by selecting AcceleRATE from the table of contents at the top of the article.https://t.co/YECYfHiSAy

– FIFA Direct Communication (@EAFIFADirect) September 30, 2022
Special is that the classification of the categories is calculated for each player before each game. Therefore, if his values are affected by chemistry or morale, this can also mean a classification in a different acceleration category. However, attribute changes during the game do not change the category.
EA Sports emphasises on the official website that the values for the classification of the categories can still change.