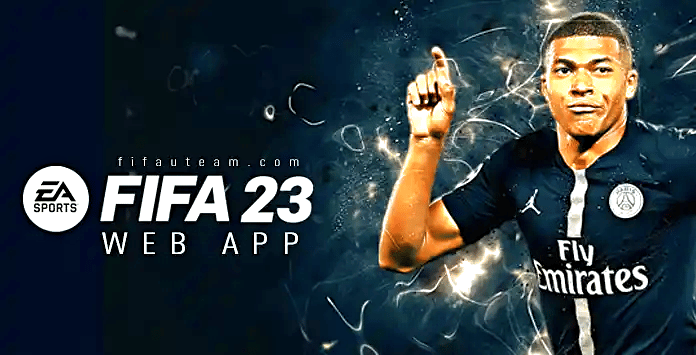 FIFA 23 Web App: Release, Login and Content – all info
When is the launch of the FIFA 23 Web App? We answer all important questions about the release of the FIFA 23 app.

It won't be long until FIFA 23 will be launched at the end of the month – because of a leak first players could already play it for two hours. Now that the PC version finally gets the long-awaited next-gen graphics, the football game could also become more exciting for PC players!
An important tool for all fans are the Web App and the Companion App, which let you manage your team even when you're not logging into the game.
When it starts, what exactly awaits you and who can take part, we explain in this article.
FIFA 23 Web App: All the important info
Release: When is the start of the FIFA 23 Web App?
An exact launch date has not yet been announced – however, EA Sports has followed a similar strategy with the release of the Web App for years, so we can narrow down the launch date.
Last year, the FIFA 22 web app was released on the same day as the trial period for customers of the EA Play subscription service.

Should EA do the same this year, we expect the web app to be released on 26 September 2022 at 7pm
By the way you can see the graphic improvements of FIFA 23 on PC in the trailer:
Log-in: How can I participate in the FIFA 23 Web App?
The access to the FIFA 22 Web App can be found on the (Website of EA Sports). The login link hasn't changed for years – if you have already saved it in your bookmarks, nothing will change.
However, you have to fulfil certain conditions for a successful participation, because not everyone can join directly at the start of the web app. The most important requirement is that you have already managed a FUT Club in FIFA 22. As a rule, you must have founded this club by mid-August. If this is not the case, you can only use the Web App after you have played the FUT mode in FIFA 23 for the first time.

However you can't change the platform: If you want to change from PlayStation 4 to PC because you want to experience the new graphics engine, you have to create a completely new team, which is only possible in the game itself. You will also lose any loyalty bonuses that you may have collected by playing the previous game.
Content: What offers the FIFA 22 Web App?
With the Web App you can do all the tasks you normally do in the game – apart from the matches of course. For example, you can open your first packs from your browser and assemble your teams to be ready for the release.

The most important features of the FIFA 22 Web App are as follows:
Buy and sell players on the transfer market
Determine line-ups and individual tactics
View challenges and redeem completed tasks
Squad Building Challenges (SBC) can be completed
Customise your player cards with style cards
Customise cosmetics such as jerseys, crests and fan chants