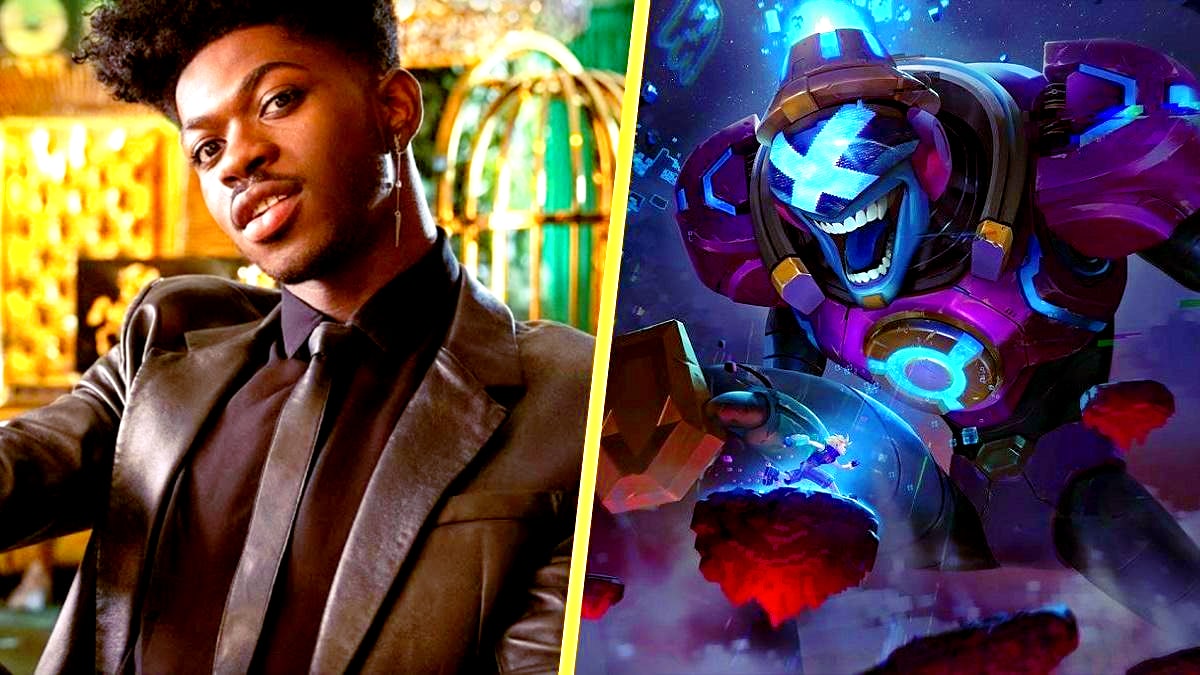 League of Legends
League of Legends Predictions
Lil Nas X is the new League of Legends president and sings the Worlds 2022 song
"Old Town Road" and "MONTERO" star Lil Nas X is the new president of League of Legends. The rapper and songwriter promises a spectacular live performance at Worlds 2022, skins designed by him and much more.
Lil Nas X and League of Legends collaborate for Worlds 2022 On September 15, it was announced on the game's official Twitter account that Lil Nas X will be the new president of League of Legends.
Introducing the NEW PRESIDENT of LeagueOfLegends, Lil Nas Xecutive. Worlds22 Anthem – STAR WALKIN' by @lilnasx – Sept 23 pic. twitter.com/GigRg0MM41

– LoLNasX (@LeagueOfLegends) September 15, 2022
Worlds 2022 Anthem & Live Performance
In the video released by League of Legends via Twitter and YouTube, Lil Nas X announces that he wrote the song for Worlds 2022. There is also a little sneak preview to listen to. "STAR WALKIN'" is the name of the song and the new LoL President will perform it live at the Worlds himself.
The song will be released on 23 September and Lil Nas X will perform it at the big live show to kick off the finals on 5 November.
As Lil Nas X himself announced on Twitter, the song will be accompanied by both a music video from the artist himself and, as usual, an exclusive League of Legends music video.
there will be 2 music videos 1 from league and 1 from me https://t.co/2PHYOKWKs3

– SAFFA (@LilNasX) September 15, 2022
Skin design for Champion K'Sante
In collaboration with Riot Games, Lil Nas X will design a skin for the new champion K'Sante. Prestige Empyrean K'Sante will be released on November 3, but will not be easily available in the shop. The skin of the fashion icon can be unlocked with the upcoming missions during the Worlds event until 14 November.
Lil Nas Xecutive is popular with fans
Both the League of Legends community and Riot are having a good romp online as part of the collaboration. "PresidentX" is popular and the fans are enthusiastic.
For example, the official League of Legends account posted a design for the "Nudyr" skin for the champion Udyr, which Lil Nas talks about in the promo video for the collaboration.
By executive decree Nudyr pic.twitter.com/jOoMoPK21s

– LoLNasX (@LeagueOfLegends) September 15, 2022
For example, one fan also posted an edit combining the High Noon Lucian skin's callback animation with Lil Nas X in the music video for his song "MONTERO".
OMG HES COMING pic.twitter.com/KxKYmg9XqW

– Kyle (@JYPETWIlICE) September 15, 2022
All in all, the announcement of the collaboration between the artist and the popular MOBA has created high waves. The hype is great and the League of Legends community is more than happy with its new president.