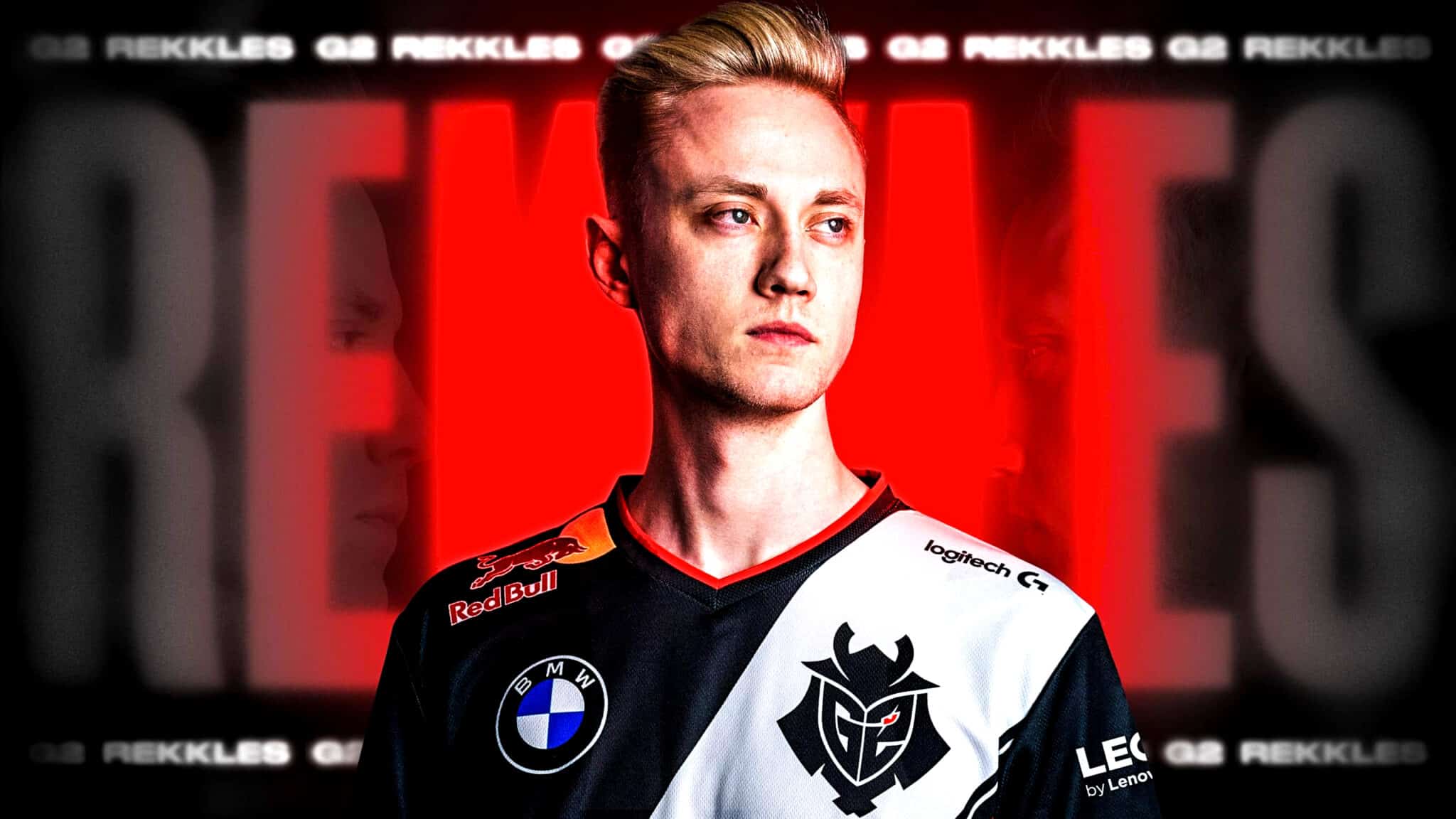 League of Legends
League of Legends Predictions
LoL superstar Rekkles returns to the LEC as on-air talent
LoL pro Rekkles is returning to the LEC, but not as a player: he will be on broadcast at the 2022 Summer Finals.
The end of the Summer Split in the League of Legends European Championship (LEC) is coming soon. On Saturday and Sunday, the best team in Europe will be determined. As Riot Games announced on Wednesday, popular pro Martin "Rekkles" Larsson will be on site in Malmö, Sweden, as a member of the live broadcast.
For the first time since summer 2019, the LEC final will not take place in Berlin. The conclusion of the European top league will be hosted in front of numerous fans in Sweden this weekend. G2 Esports have already secured a spot in the final, and on Saturday either Fnatic or Rogue will claim the final ticket. All three teams, as well as MAD Lions, are qualified for the 2022 World Champinship.
The audience will be guided through the two evenings by some familiar faces. In addition to LEC star Eefje "Sjokz" Depoortere and Mads "Broxah" Brock-Pedersen, the latter's former teammate Rekkles will also be in attendance at the Summer Finals in his own home country. However, the popular player will be seen at the analyst desk and not on the bot lane where the professional played for Karmine Corp in La Ligue Française (LFL) this year.
Your On-Air Talent for the LECMalmo Summer Finals! @Quickshot @sjokz @FrankieWard @BroxahLoL @DanielDrakos @RekklesLoL @Vedius @LaureBuliiV @GuldborgReal @MedicCasts @Caedrel pic. twitter.com/Cflrb97Iy9

– LEC (@LEC) September 7, 2022
Rekkles is not the only current or former Esport player to guide the audience through the events on the LEC Broadcast. Broxah played for Counter Logic Gaming last year, while ex-pro Marc "Caedrel" Lamont was a part of the Excel Esports roster until the end of 2020.