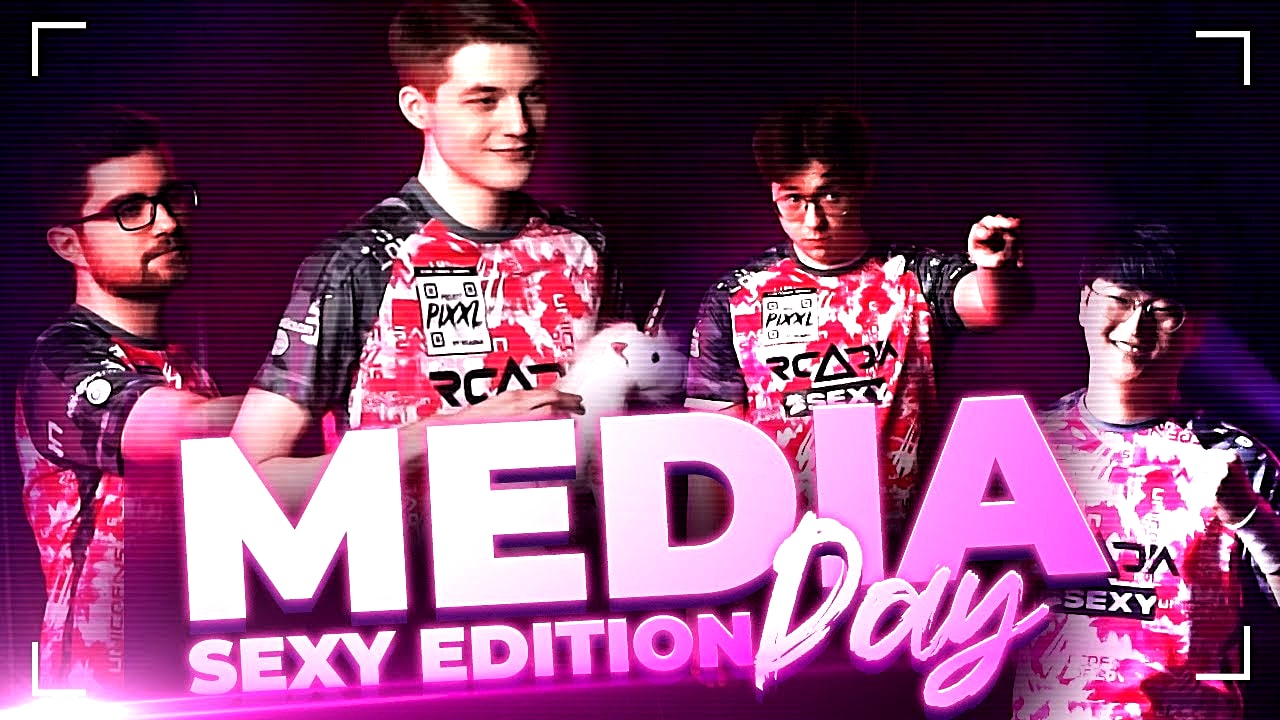 League of Legends
League of Legends Predictions
Scarface by Unicorns of Love Sexy Edition – "We have a chance against all teams."
Scarface from Unicorns of Love Sexy Edition joined us for an interview to talk about winning the Prime League title and the EU Masters.
Unicorns of Love Sexy Edition managed to win the Summer Split of the Prime League in the first offline final. An event that was especially unique for Top Laner Daniel "Scarface" Aitbelkacem as he achieved his first title.
Scarface: "I've been working towards this for years. "
In the exciting Prime League final with Unicorns of Love against Schalke 04, the Unicorns were able to show their skills and impress on stage. The team scored 3-1, which was a great joy especially for top laner Scarface. "It's very very great, especially it's my first title and I've just been working towards it for years to finally get this title. Especially in front of the audience is something very special," says the LoL pro.
But this victory was not easy for Unicorns of Love, because the team worked hard for it. "The last weeks and months were very exhausting. I think I have rarely played so much and rarely tried so hard to get better. And our coach has also pushed us properly to really give everything every practice," said the top laner. With this discipline and the strong team feeling, Scarface also explains why they were able to win the title.
He is especially grateful to his coach Fabian "Sheepy" Mallant: "I've been with a lot of teams and I've had a lot of coaches. And what Sheepy does so incredibly well is that he has great authority. He has a great influence and he is respected by everyone. He gives us a way for the team and because he has that authority he can enforce it and everyone pulls together. "
GERMAN CHAMPIONS 🦄🎉

Yesterday has been absolutely amazing thanks to the @PrimeLeague and thanks to everyone of you who cheered for us in Berlin & in the stream!
We couldn't be happier that we got to experience this unbelievable event with you guys!🦄💗 pic.twitter.com/GyeVlPBZEW

– Unicorns of Love (@UnicornsOfLove) August 21, 2022
After the Prime League is before the EU Masters
The Unicorns of Love couldn't enjoy their victory in the Prime League for long – the EU Masters are already around the corner. The team is already preparing for this.
"We are trying to refine our style of play a bit and adapt to the new patches. We did a two-patch jump, which means the meta has changed a bit. We've been practising new picks and new drafts […] to be a little bit better for the EU Masters than we are now in Prime League at the finals," Scarface said.
That will also be necessary if UoL want to beat their opponents LDLC in the EU Masters. LDLC is a French team and is considered an extremely strong opponent that the Unicorns have struggled with before. Jungler Lurox, for example, has already mentioned in another interview that he would like to avoid this team for the time being.
Scarface himself wasn't part of the roster at the time, though, so he's not sure if it's respect or fear. "I just think the French teams are very strong, but I think we still have a good chance to win against them in a best of five format," the top laner said optimistically.
Scarface: "We are a very good team. "
Overall, Scarface is confident about his teammates: "I think we should go very far with this team. We are a very good team. We have Vitality.Bee, Giants and Zero Tenacity in the group. I think Vitality.Bee is the strongest opponent. We should be able to beat the other two. That's why I think we'll get out of the group and then it depends on which opponent we have in the quarter-finals. […] But I also think we have a chance against all the teams, so we have a chance to win the whole thing."
So with Unicorns of Love also beating Vitality.Bee recently, the team seems to be on a high right now. The next few days will then show whether they can really make it out of the group stage. Unicorns of Love's next game will be on 31 August at 10pm against Giants.