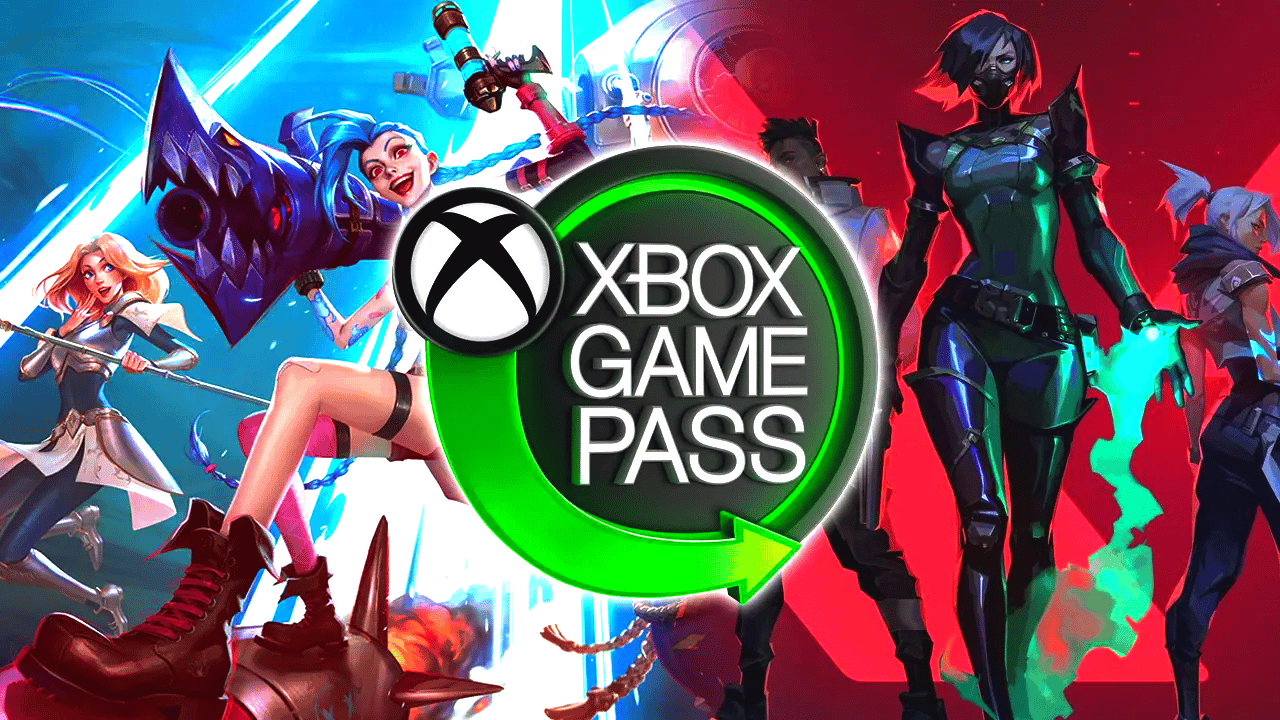 League of Legends
League of Legends Predictions
Valorant
Valorant Predictions
Thousands of game hours saved – All LoL Champions and VALORANT Agents for free on Xbox Game Pass
League of Legends and VALORANT is available in the Xbox Game Pass. Microsoft is giving away all champions and agents in the subscription system. This shows how much time you save by not having to unlock anything.
Those who don't feel like painstakingly earning every single champion in League of Legends can take a shortcut with Xbox Game Pass and access them all directly. Developer Riot Games, together with Microsoft, unlocked the promotion on Monday. These bonuses also apply to the games VALORANT, Teamfight Tactics (TFT) as well as Legends of Runeterra.
According to Riot Games, users will save themselves thousands of hours that it would take to complete the champions and other characters. Game Pass states that it would take nearly 2,500 hours in LoL to earn all of the 162 champions available so far. The last time the Toplaner K'Sante appeared was in November.

((Source: Microsoft/Xbox Game Pass))
The specification of the "Main Story" with 1,016 hours, on the other hand, is a mystery. There is a story (lore) in League of Legends, but it is not told during the game as it is in campaigns, for example. Therefore, this figure should be treated with caution. Nevertheless, it is undisputed that several months or even years can be saved with immediate unlocking. Alternatively, individual champions can be purchased.
TheUnlock is here! We've teamed up with XboxGamePass to level up your experience across all of our titles with fully unlocked agent and champion rosters, 100+ Little Legends, XP boosts & more.

Find out how to link your account here: https://t.co/DHPbP8aTN6 pic.twitter.com/lq1aM0l5ZK

– Riot Games (@riotgames) December 12, 2022
Also in the first-person shooter VALORANT, all 20 agents are available on instant demand. A total of 37 hours are to be saved here in the "All Styles" category, while in Legends of Runeterra it is even 89. The Digital Card Game, in which the Foundations Set is unlocked for free, is said to take 750 hours to complete.

In TFT, as in VALORANT, the number of hours is limited. According to the Xbox Game Pass, it would take 19 hours for All Styles and 35 hours for "Main + Extras". For the players, however, it is more important that the Little Legends are available.

Only as long as the XboX Game Pass subscription is active, the free characters and content associated with it will remain.
League of Legends (PC)

League of Legends: Wild Rift (Mobile)

Legends of Runeterra (PC & Mobile)

Teamfight Tactics (PC & Mobile)

VALORANT (PC)
Article of 13 June 2022
Riot Games and Xbox jointly announced on Sunday that the developer studio's most popular titles will soon be available on Game Pass. In addition, owners of the pass will get all the champions in League of Legends and agents in VALORANT in one fell swoop.
Through this merger, a massive gaming community comes together. Game Pass members will have full access to LoL, League of Legends: Wild Rift, Legends of Runeterra, Teamfight Tactics and VALORANT. This should be available in Game Pass as early as winter 2022. An exact date is currently still missing.
Thanks to the Game Pass, owners of the monthly subscription will have immediate access to all 160 champions in League of Legends and also the 18 agents in the shooter from Riot Games, without having to unlock them beforehand. This will save these players this tedious work. Previously, it was possible to unlock individual characters immediately for real money. From winter onwards, all of them will be available at once, provided that the Xbox Game Pass is paid for.
Game Pass 🤝 Riot Games

We're leveling up all Game Pass members' experience with some legendary PC & mobile games